The new generation versions for PS5 and Xbox Series X/S of GTA V and GTA Online have been on sale for a few days now, so Rockstar has considered that it is time to bring back the weekly bonuses and rewards.
For this reason, in order not to break good customs, we have prepared the following guide in which we are going to tell you everything you will find in GTA Online until next March 30.
All bonuses and discounts until March 30, 2022
Podium Vehicle
The Diamond Casino & Resort casino will be waiting for you to stop by its rooms to participate in the Wheel of Fortune. Those lucky enough to win prizes such as money, clothes, accessories or even aspire to win this week's podium vehicle: the Pegassi Bullfightera retro sports car.
Items to get for free
Anything free is welcome. You just have to take a look at this couple of guides that we have also published with which you will take a huge amount of money and even a car without having to pay anything in return:
Additional rewards and bonuses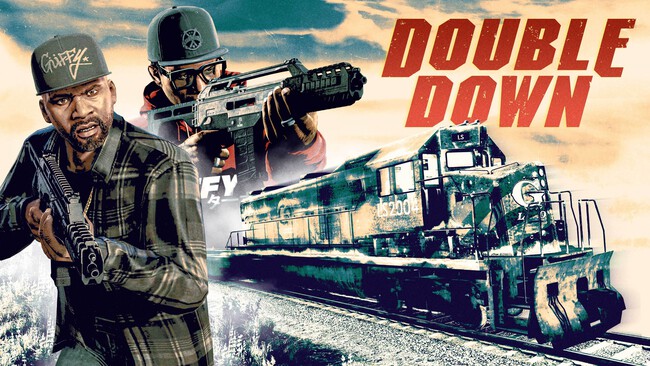 This week there are some activities that will give you more rewards than normalbut some of them will only be exclusive to those who play on PS5 and Xbox Series X / S, such as those of Hao's Special Works.
Hao's Special Works Time Trials: Those who face the race between Del Perro Beach and Murietta Heights will receive triple dollars and reputation points.
Double or nothing: In this mode you will put yourself in the role of Franklin or Lamar in order to survive a fierce assault, although you can also choose to choose the opposite side to try to eliminate them. No matter what happens, everyone will get double the rewards.
Madrazo contact missions: The genius of crime, Martín Madrazo, will request your services to carry out a series of missions, so that for carrying them out he will give you double dollars and reputation points in return.
Hao's Special Works Racing Series– Those who want to put their driving skills to the test can race on any of the 14 tracks in this racing series to earn double the rewards.
discounts
By participating in all the activities indicated above you will have obtained so much money that you will be thinking about what to spend it on. Well, the answer is very simple, since you can take advantage of all of the following cars are on sale:
Vehicle

Discount

Original price

DISCOUNT PRICE

Annis ZR350

25%

$1,615,000

$1,211,250

Bravado Gauntlet Hellfire

30%

$745,000

$521,500

Dinka RT3000

30%

$1,715,000

$1,200,500

Karin Calico GTF

25%

$1,995,000

$1,496,250

Pegassi Reaper

30%

$1,595,000

$1,116,500

Pfister COmet S2

twenty%

$1,878,000

$1,502,400

PFISTER NEON

30%

$1,500,000

$1,050,000

Bonuses with Prime Gaming
Lastly, the Prime Gaming subscribers who link their accounts with the Rockstar Games Social Club will get $100,000 in return. Just play at any time of the week and they will be yours.
More GTA Online guides