Deku has broken Toga's heart!
My Hero Academia has surprised its audience once again with the reaction that Izuku Midoriya had after that surprising confession of love that he received from Himiko Toga in the last chapter of the series. Kohei Horikoshi's original manga series has begun a new stage of the Final Act, as the epic final war between heroes and villains has officially begun. On the one hand, the heroes had managed to make their plan to separate all the villains work, however, Izuku was caught off guard when he ended up on a completely different battlefield than the one he was supposed to be on. To make matters worse, Izuku came face to face with Himiko Toga and received quite a surprise after this encounter.
Toga's confession won't change Izuku's course
The previous chapter of My Hero Academia revealed that Deku somehow now it's priority for him to get away from Toga while trying to get to his rightful battlefield. Indeed, this was going to be a troublesome mission on its own, but things quickly got even more complicated when Toga chased after him to confess her love for him. Asking him to be her boyfriend (and all that that implies for Toga), this important scene reveals Izuku's nervous reaction not only to the romantic confession itself, but also to what it means for her to come from Toga.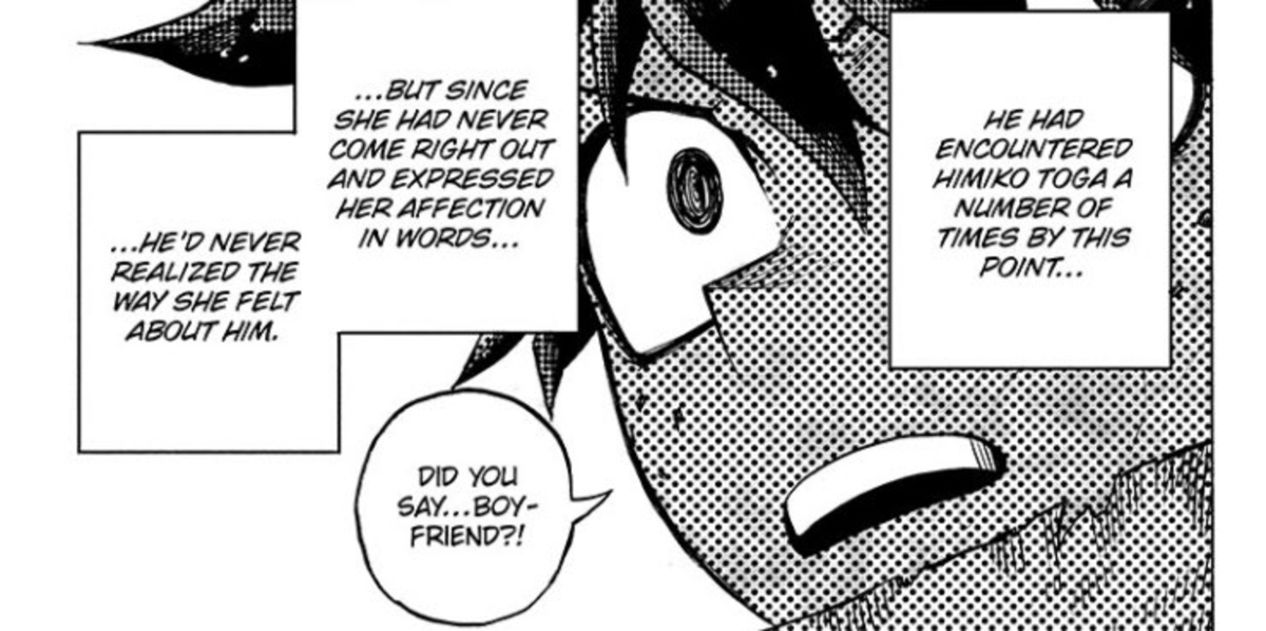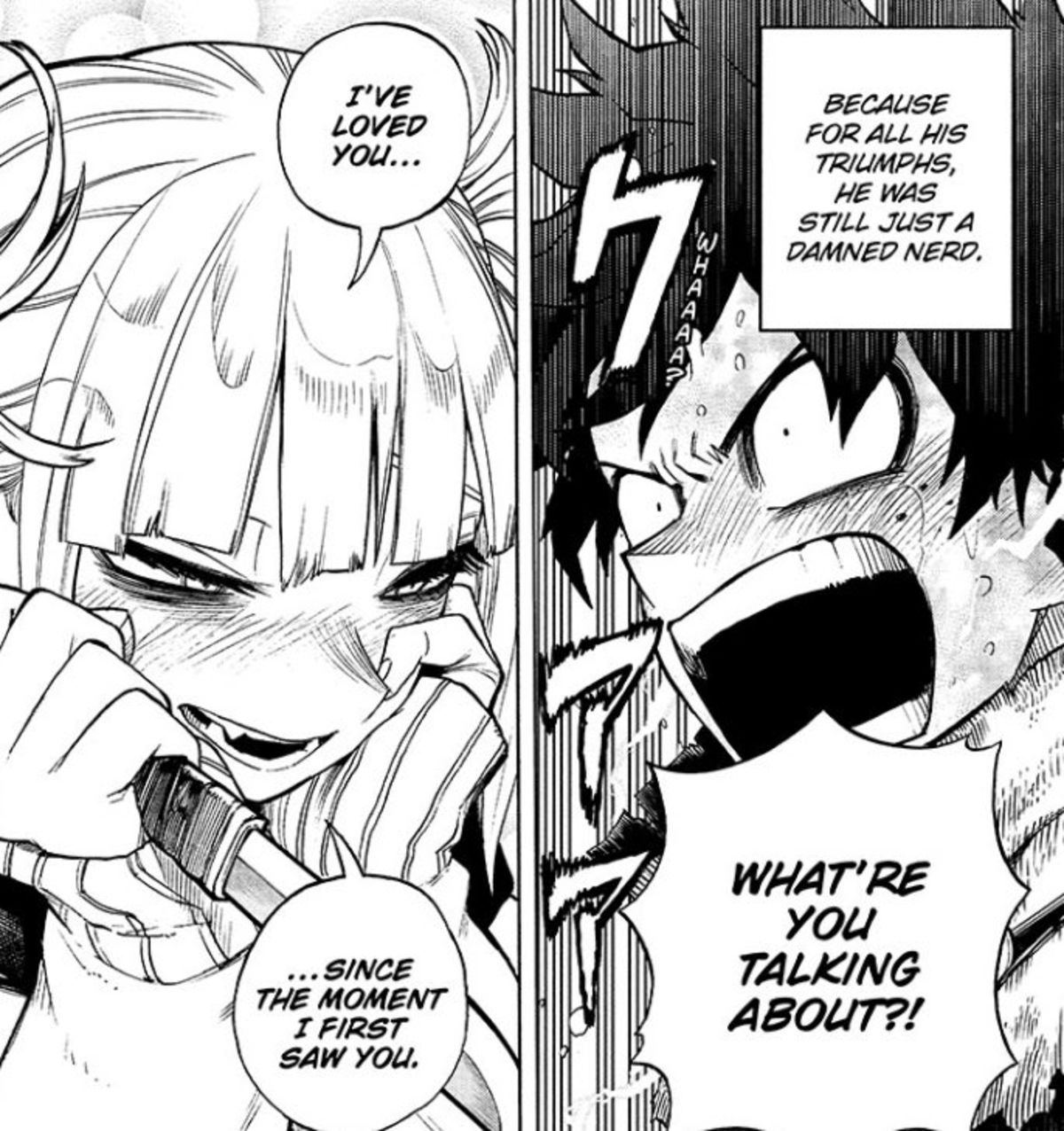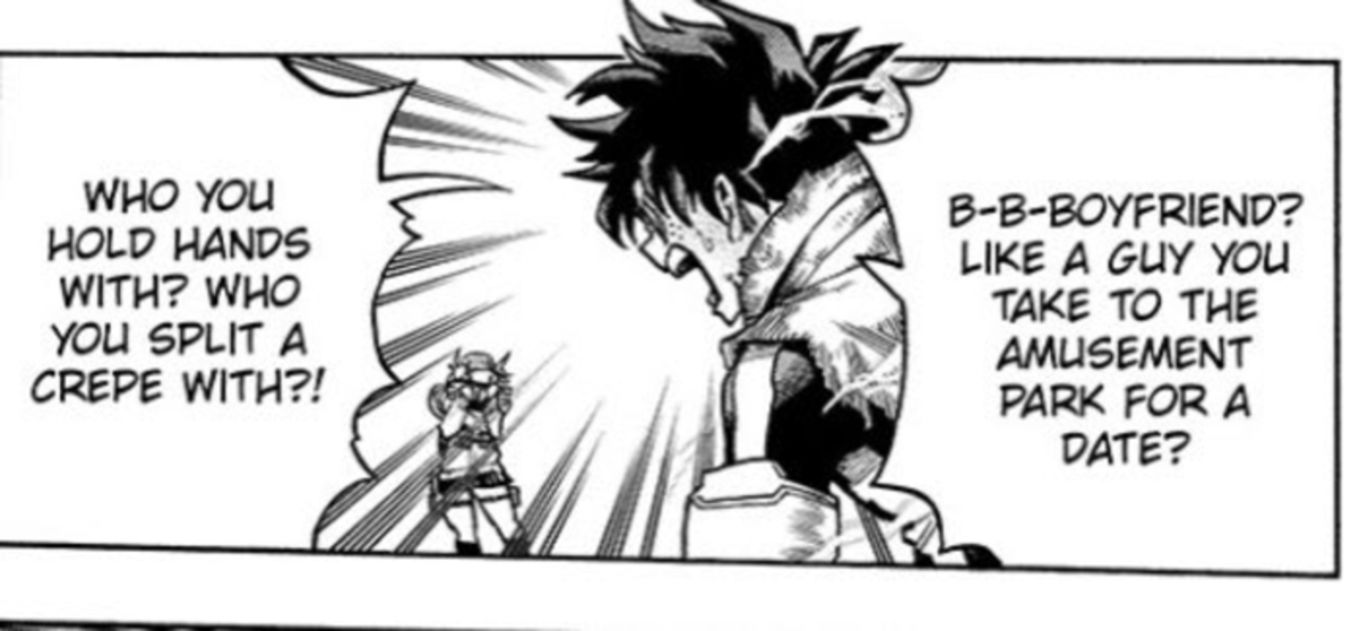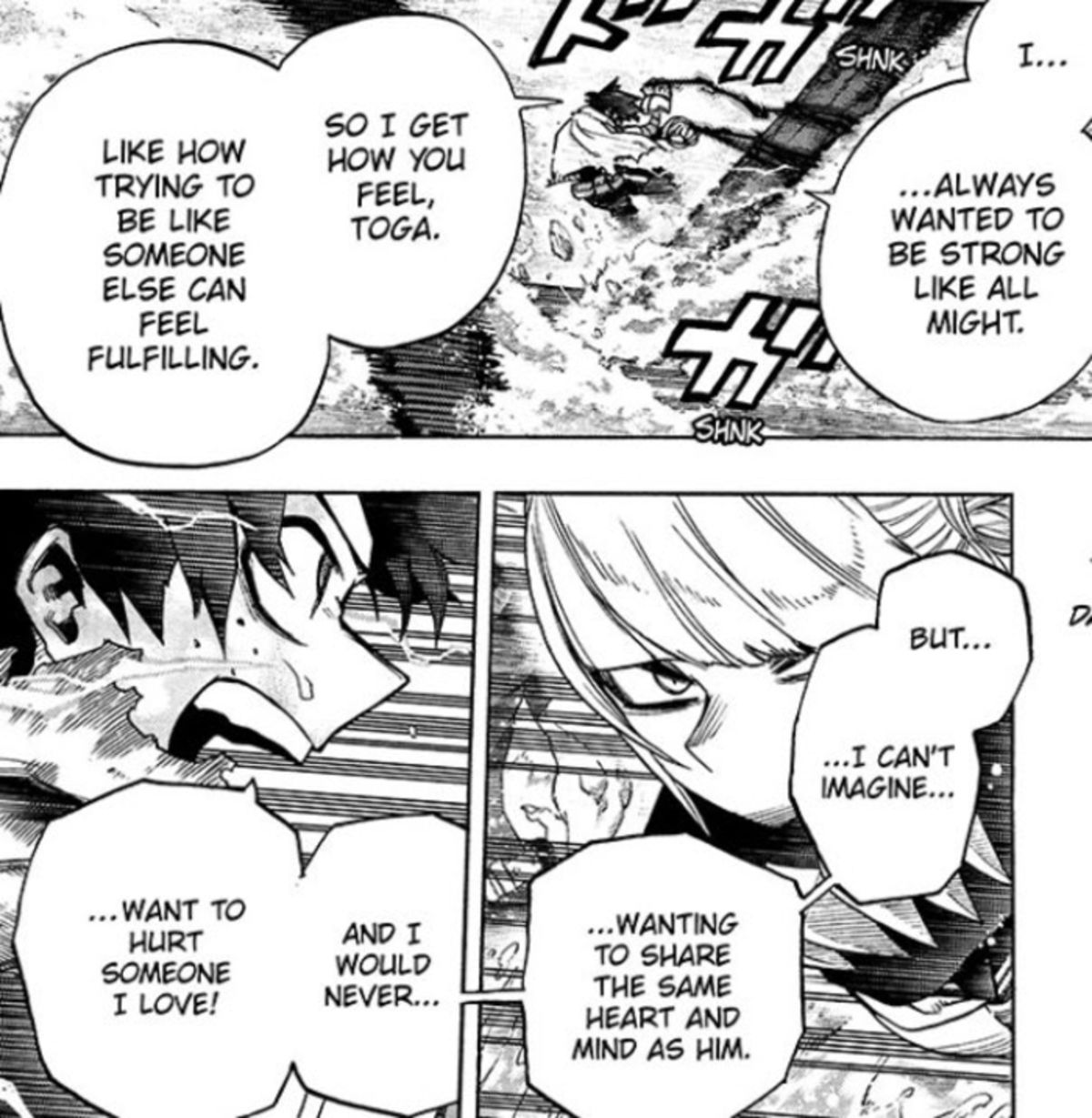 In chapter 348 of My Hero Academia, Izuku is seen stunned after being interrupted in this way by Toga, especially because of the secret he had to reveal to him. The narrator of the series explains that although Izuku is effectively the ninth user of One For All and everything falls on his shoulders, he is still a "fucking nerd". Hence why he gets so nervous around Toga and tries to find out what she means by "boyfriend" and even goes as far as mentioning that her idea of ​​such a thing would be, "Like a guy you take to the amusement park for a date? Who do you hold hands with? Who do you share a crepe with?" This means that Deku was not prepared to face a confession of such magnitude.
Actually, Izuku had never noticed Toga's feelings towards him, but in the end he can't reciprocate. Of course, it's for obvious reasons, but Izuku tells him the truth without thinking twice: that he will never be able to see himself as someone who can really match his vision of love. This makes this whole scene that much more intense, as now Izuku definitely has to get as far away from Toga as he can and keep fighting properly in the My Hero Academia war.
Related topics: My Hero Academia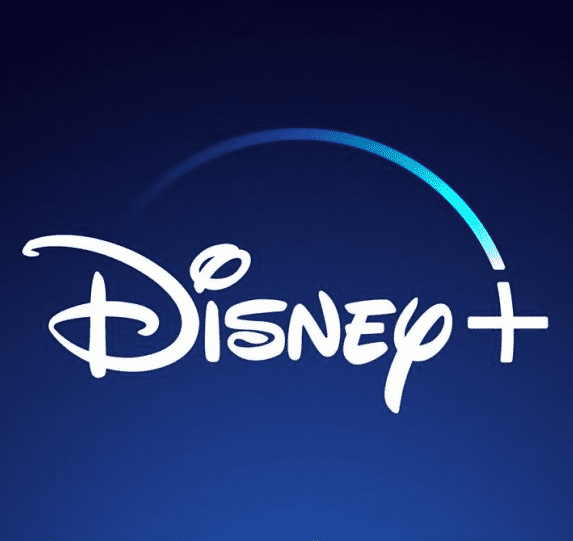 Sign up for Disney + for 8.99 euros and without permanence Subscribe to Disney +!