Sony Interactive Entertainment has announced the acquisition of Haven Studios, the studio led by Jade Raymond whose foundation was announced just a year ago. Already at that time the close relationship between this team made up of veterans and PlayStation was made clear, but now the purchase has been made public, which means that it will become part of PlayStation Studios. His first project, still unknown, has also been in development for at least a year; when it is published it will be exclusively for PS5 and PC.
Hermen Hulst, director of PlayStation Studios, has celebrated the announcement of the agreement in a press release published by PlayStation Espaa: "Jade brings us a great experience backed by her achievements in the sector and a contagious passion for creating games. Her Haven team brings together industry veterans who have collaborated on some of the biggest and most beloved games and franchises," it says in the statement.
"We have been empowered and encouraged to bring our bold vision to life"
Jade Raymond, CEO and Founder of Haven Studios, also wanted to share a few words regarding the acquisition agreement: "You have empowered and encouraged us to bring our bold vision to life and make our dreams come true. We couldn't be more excited about this opportunity." to strengthen our alliance. Thanks to this acquisition, Raymond's team will be able to work in collaboration with studios such as Guerrilla Games, Naughty Dog, Media Molecule or Isomniac Games.
Haven Studios works on a multiplayer triple A for PS5 and PC
The announcement of this acquisition has also served to find out more information about the mysterious Haven Studios project, confirming some of the theories that were circulating about the video game and expanding the information we already had a bit more: the press release talks about l as a "new and original" triple A video game, so it is ruled out that it is part of a known intellectual property. There is also talk of being a multiplayer that "aims to bring gamers together in a positive and meaningful way in an experience focused on freedom and excitement that they hope will entertain gamers for years to come."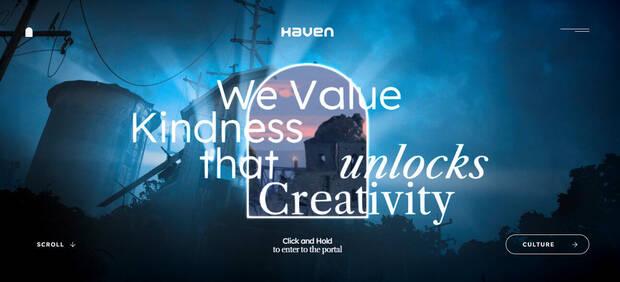 Raymond had mentioned similar concepts before, noting that this first project from Haven Studios plans to be a "persistent, extensible online game" that also aims to "bring the technical capabilities of the console [PS5] beyond". To do this they are collaborating directly with Mark Cerny, architect of the hardware Sony's new generation, which will add its experience to the group of veterans that make up this new PlayStation Studios team.
Excited to officially welcome @HavenStudiosinc to PlayStation Studios! super impressed by @ibjade and her talented team, and their vision for an original multiplayer game for PlayStation. Congratulations to everyone at Haven! pic.twitter.com/EjWFbh1HEc Hermen Hulst (@hermenhulst) March 21, 2022
Another idea that has been brought up to describe this project is that of player self-expression: "We want to create worlds where players can escape, have fun, express themselves and find a community. We want to put our passion into a project. We want to do something wonderful for people to experience. Because we believe in the power of games to brighten people's lives," they said in the studio's official announcement.
This is all the information we have at the moment of the first Haven Studios project, whose release date has not yet been specified.