Arc System Works continues to pamper its flagship in fighting games: Guilty Gear -Strive- has received a real super combo of announcements and news that round out its brand-new sword and rock & roll combats more and better. Successes that will begin to arrive before the end of the month from the hand of Testamentthe graceful grim reaper, who will cap off the game's first season pass.
The essential: Testament will be added to Guilty Gear -Strive- in two batches, so that those who have the Season Pass 1 will be able to use their scythe the 28th of March. On the other hand, Testament will also be released as an individual character starting on March 31. For reference, the Season Pass is valued at €29.99 and includes five characters, scenarios, a new story and other extras, while the tag for each additional fighter marks 6.99 euros.
In fact, in addition to Testament, on the same day, March 28, the new stage announced together with the character will arrive in the game: White House Reborn. We will be able to fight in the White House that is shown in the story mode of the game itself, and it must be recognized that as a fighting environment it does not lack detail.
After a very discreet cameo in story mode, Testament rejoins the iconic fighting saga with a spectacular redesign and a scythe even deadlier than in previous installments. Furthermore, like Baiken, who came to GG Strive Last January, he was one of the three secret fighters from the original Guilty Gear.
Testament's absence from Guilty Gear Xrd did not go unnoticed by fans: his last appearance in the Arc System Works saga was no less than a decade ago and it must be recognized that he has significantly improved his technique at medium and long distances. Yes indeed, those from Yokohama have updated their appearance notably reinforcing its very marked Gothic style.
This is what the future of Guilty Gear -Strive- looks like
Testament and White House Reborn are just two of the newly announced new features for Guilty Gear -Strive-. Starting March 28 all players will receive free a new Scene Edit mode that will allow us to make different compositions and dioramas with the contents of the game. A simply spectacular photography mode.
The premise is simple, since it basically consists of choosing the characters we want, a setting and from there we can control everything: from their pose to their expressions, through their size or position, which includes impossible inclinations or different heights. We can adjust the lighting and all kinds of effects and put our creativity to the test.
It doesn't end there, since we can also share our creations or browse with those of other players and rate them, being a kind of social network within the game itself.
In addition to these novelties, and as promised in the first Season Pass, the arrival of a new story is expected for the game that will arrive at the end of April and in which those characters absent in the already available one will participate.
At the moment, only one frame of this new story has been offered in which Ramlethal Valentine appears. However, the plans for the future of the game do not end there.
Officially, Arc System Works has confirmed that Guilty Gear -Strive- you will get the option of cross platform game, allowing PS4 and PS5 players to play alongside PC players. A good step in the right direction in order to continue building the community of the game.
Finally, and despite the fact that it does not catch us by surprise, the arrival of a Season Pass 2 which, as suggested, will offer at least four additional fighters. For reference, the first added five, so it is expected that this change will be reflected in its price or in what will be provided in terms of content in addition to the characters themselves.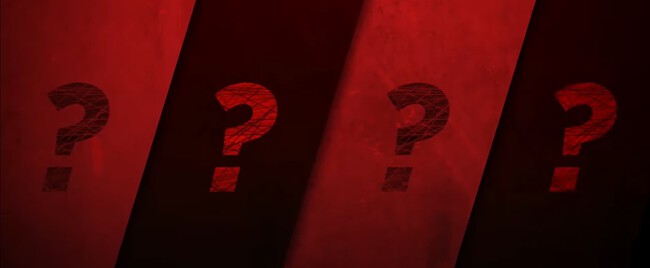 At the moment no official dates have been set either for the cross-play or for the first of the new fighters of the second season of Guilty Gear -Strive- although the frequency of additions and new features to the game so far has been approximately three to four months. Coincidence or not, the next one could coincide with EVO 2022 itself. It will be interesting to find out who will be the next to measure his sword with Sol Badguy and company.