Strategy video games have been with us practically forever, and To this day it is still a super loved genre by the gamer community. Mythical sagas like Age of Empires, Civilization, Anno… they don't stop adding new titles to their catalogues, and they are a practically infinite source of entertainment.
And, historically, this genre has also had a strong presence in the field of board games. The strategy genre and the medieval theme go a long wayso lovers of this type of video game also have another good handful of titles in tabletop format with which to enjoy for hours and hours.
Some directly based on well-known video game sagas, others inspired by them and many others simply with similar themes, among these board games we found real gems. AND regular strategy video game players will find in them an excellent way to continue enjoying their favorite genre with friends and family beyond the screen.
In this sense, in the market we find many options with which to increase our particular toy library. So if we can't finish deciding which of these board games to take home or which one is the ideal one to give to an unconditional fan of strategy, Below we review some of the most interesting. With options for all pockets. Let's see!
Cyberpunk 2077 – The best Easter Eggs
Strategy Board Games for Fans of AoE, Civilization and More: Recommended Titles
citadels
With an aesthetic section that greatly reminds us of the Age of Empires saga due to its medieval component, we have Citadels in its classic version. It is one of the most popular board games of all time. and we can add it to our collection for just 14.20 euros.
Asmodee – Classic Citadels, Board Game (Edge Entertainment EDGCTD01), Assorted Color/Model
Risk
For just 32.66 euros we have another classic and, probably, the best military strategy game: Risk, in its classic version. Also available in other versions, in Risk we have to face our rivals in epic battles until we manage to conquer the whole world.
Classic Risk Spanish Version
The Castles of Burgundy
We continue with The Castles of Burgundy, for 39.99 euros. Set in 15th century France, It is a board game for 1 to 4 players in which different strategies come into play: livestock, trade, development… so the possibilities of replayability are enormous.
Ravensburger – The Castles of Burgundy – Alea Game, Spanish Version, Strategy Game, 1-4 Players, Recommended Age 12+ years
Catan
Catan is another of the best known games of all time, and also one of the most loved. With excellent ratings from the community, it is for groups of between 3 and 4 players. It has an estimated duration of 75 minutes per game and in it we will have to learn to correctly manage our resources and trade with them. It has a price of 38.24 euros.
Devir – Catan, board game – Spanish language (BGCATAN)
WAS
ERA Middle Ages is a board game that strongly reminds us of the Age of Empires saga, especially The Age of Kings because of the time frame in which it is found: the Middle Ages. It is a fairly complete game, full of accessories to play and is designed for a maximum of 4 players. The duration of their games does not usually exceed 40 minutes and is priced at 38.99 euros.
IT WAS Middle Ages – Welcome to Medieval Spain! – Board Game in Spanish
year 1800
If we are players of Anno 1800 and by chance it has fallen short (quite unlikely), for 42.75 euros we have this board game adaptation of the popular latest installment of the Ubisoft franchise. In it we will see the characters that accompany us in the video game, is for between 2 and 4 players and maintains the essence of the video game on which it is based but adapting to this other format. Without a doubt, a must have for Anno fans.
Thames & Cosmos | 680428 | Year 1800 | Board Game | Strategy Game | UbisoftEntertainment | Martin Wallace | 12 +
7 Wonders
We continue with another of the most beloved historical games: 7 Wonders, at a price of 43.27 euros. It is also available in an adapted version for two players, 7 Wonders Duel, but if we plan to play with more than one person, this full version is ideal to enjoy for hours. Includes 148 cards, 78 coins, 7 Wonder boards, and 48 Conflict markers.
Repos Productions 7 Wonders: Armada New Spanish Edition
Carcassonne Plus
We are getting closer to the end with another title that cannot be missing in our toy libraries: Carcasonne. And beware, because it is the Plus version, which includes the base game and no less than 11 additional expansions with which to greatly increase the hours of play. It comes in a giant box that incorporates all these additions and is priced at 50.99 euros.
Devir BGCARPLUS3 – Carcassonne Plus, base game + 11 expansions, recommended age 7 and up [Versión en español]
Civilization: A New Dawn
The Civilization video game saga is one of the main ones within the strategy genre. And he also made the leap to tabletop games with A New Dawn. Keeping the essence of the original franchise, this tabletop version It is priced at 59.21 euros and will be pleasantly satisfying for regular Civilization video game players.
Fantasy Flight Games Board Game and Extension FFGCIV01
Through the Ages: A New History of Civilization
A historical game where they exist, Through the Ages: A new history of civilization, can be part of our collection for 58.95 euros. At, our goal will be to take our civilization to the top against a maximum of 4 players. His games have an estimated duration of 120 minutes and is perfect for history lovers.
Devir – Through the Ages: A New History of Civilization, Board Game (BGHTAGES)
sea ​​fall
Finally, and at a price of 75.95 euros, we finish with SeaFall, a title for a maximum of 5 players (and a minimum of 3) whose games are quite long but with no replayability. So it is ideal to play for the first time and savor every moment.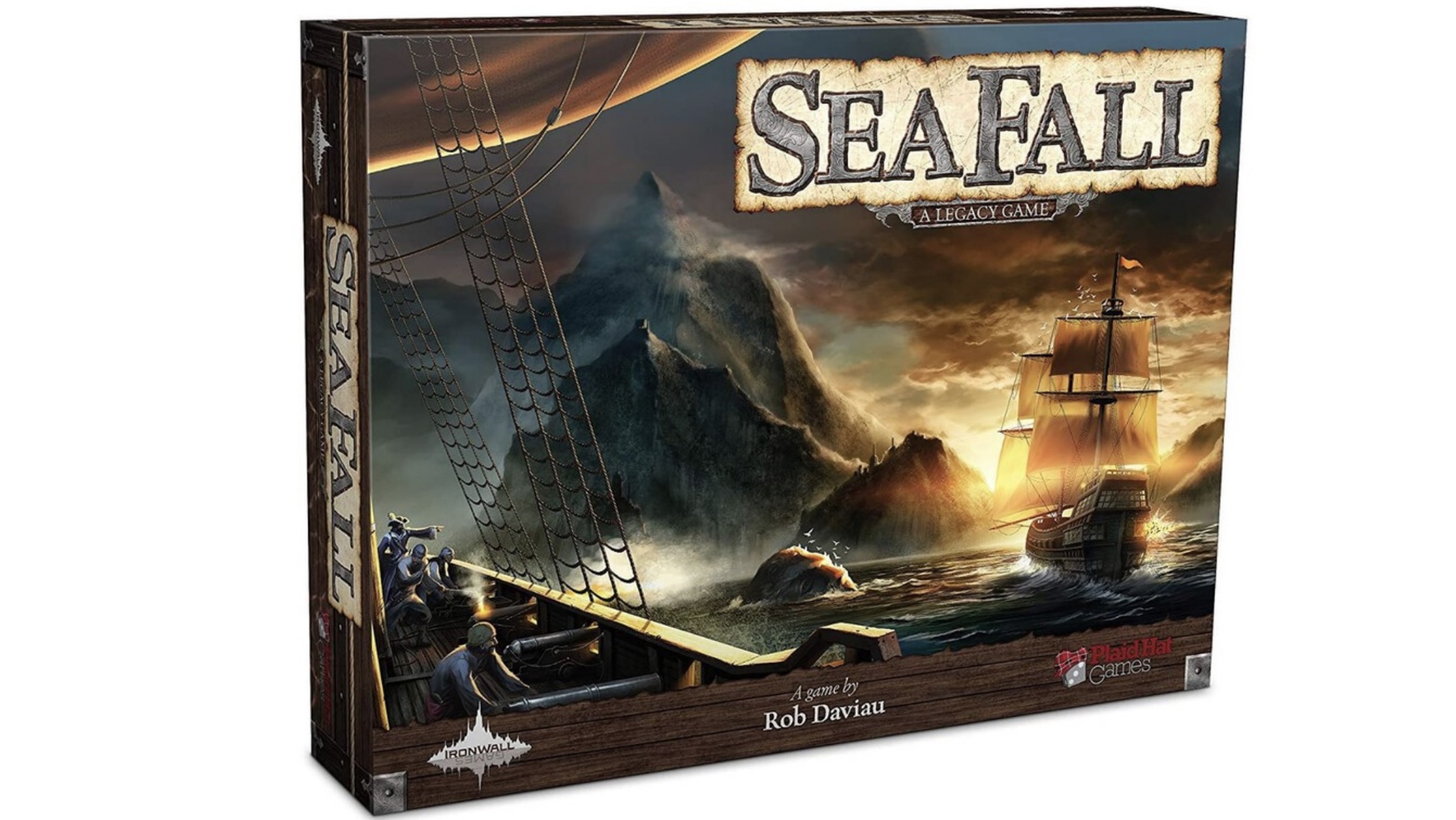 More offers
if you make Amazon-Primeyou have a 30-day free trial (later 36 euros per year) to enjoy fast free shippingpriority accessory to offers, services such as Prime Video, Prime Music and unlimited photo storage. Also, if you are a student, make Prime Student It costs half and you have a 90-day trial. You can also try services like Kindle Unlimited or Audible.