Tonight PlayStation has issued a new State of Play, this time focused exclusively on Hogwarts Legacy, the Warner Bros. game developed by Avalanche Software that will arrive this Christmas on PS4, PS5, Xbox One, Xbox Series X/S and PC . This video will see in depth how the gameplay of this action and role adventure set in the popular universe of Harry Potter. You can see it below in Spanish:
The ultimate game of Harry Potter
Hogwarts Legacy is the adventure that fans of the literary and cinematographic saga of Harry Potter, since you will create your own character that arrives at Hogwarts School of Witchcraft and Wizardry, having to choose one of the four houses. We will be able to explore in depth a huge and detailed recreation of Hogwarts, where we will attend different classes and live all kinds of adventures, also outside the school, which we can even fly around.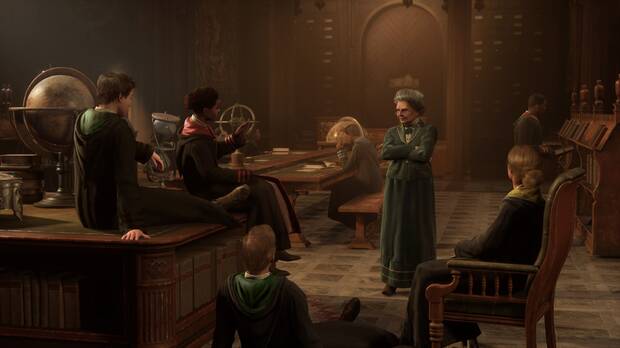 For combat we will have dozens of spells, which we can combine with each other as well as with different elements of the scenarios, and we will have an elaborate progression system, in obtaining and improving spells as well as equipment. There will be a great main story, but as you can also see in the video, tons of secondary content, as well as several plots featuring secondary characters, which will lead us to live all kinds of adventures.
In this presentation, a specific release date has not yet been given, only that it will be released in Christmas 2022, which moves away the rumors that said it could be delayed to 2023.
We leave you with a development diary that has been issued during the State of Play and also with new images: