The PlayStation 4 installments of the critically acclaimed narrative-driven action-adventure series, Uncharted, were re-released in January with a remastering for PS5 taking advantage of the premiere in theaters in Spain and the rest of the world of the film adaptation starring Tom Holland. Uncharted: Legacy of Thieves Collection is also launching on PC, but it doesn't have an official release date yet, though it could be as early as July 15.
Those responsible for the project, Naughty Dog and Iron Galaxy Studios (Rumbleverse, Killer Instinct), who are in charge of the adaptation for PC, have updated the internal Steam database, as shown Steam DB and has detected the medium DSO Gaming. On Tuesday afternoon, March 15, they added that the game will be released on July 15, 2022.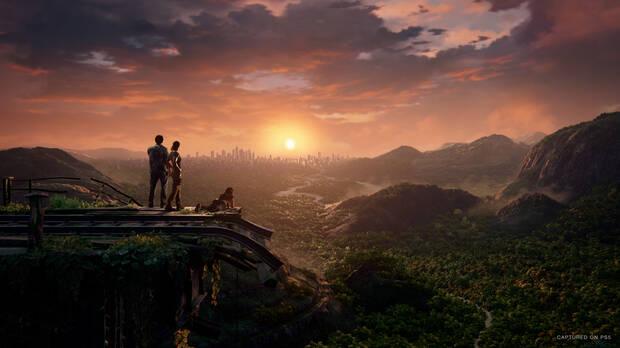 However, you have to take that release date with a grain of salt. In the first place, because it may be a preliminary date. Second, because seven hours after that update they changed the database again. And third and most important, because neither Sony, nor Naughty Dog, nor Iron Galaxy Studios have officially announced the release date.
The room first party from PlayStation coming to PC
The compilation that includes Uncharted 4: A Thief's End and Uncharted: The Lost Legacy is the fourth first party that PlayStation has released on PC after Horizon: Zero Dawn in August 2020, Days Gone in May 2021 and God of War in January this year. Sony is committed to expanding the potential audience of PlayStation Studios titles, but at the moment there are no simultaneous releases on PC alongside the console version.
Uncharted: Legacy of Thieves Collection It released on January 28 on PS5. Although it was not a big facelift compared to the original PS4 games, in the analysis we made it clear that "they are still two essential and spectacular adventures like themselves that we can now play in better conditions than ever."