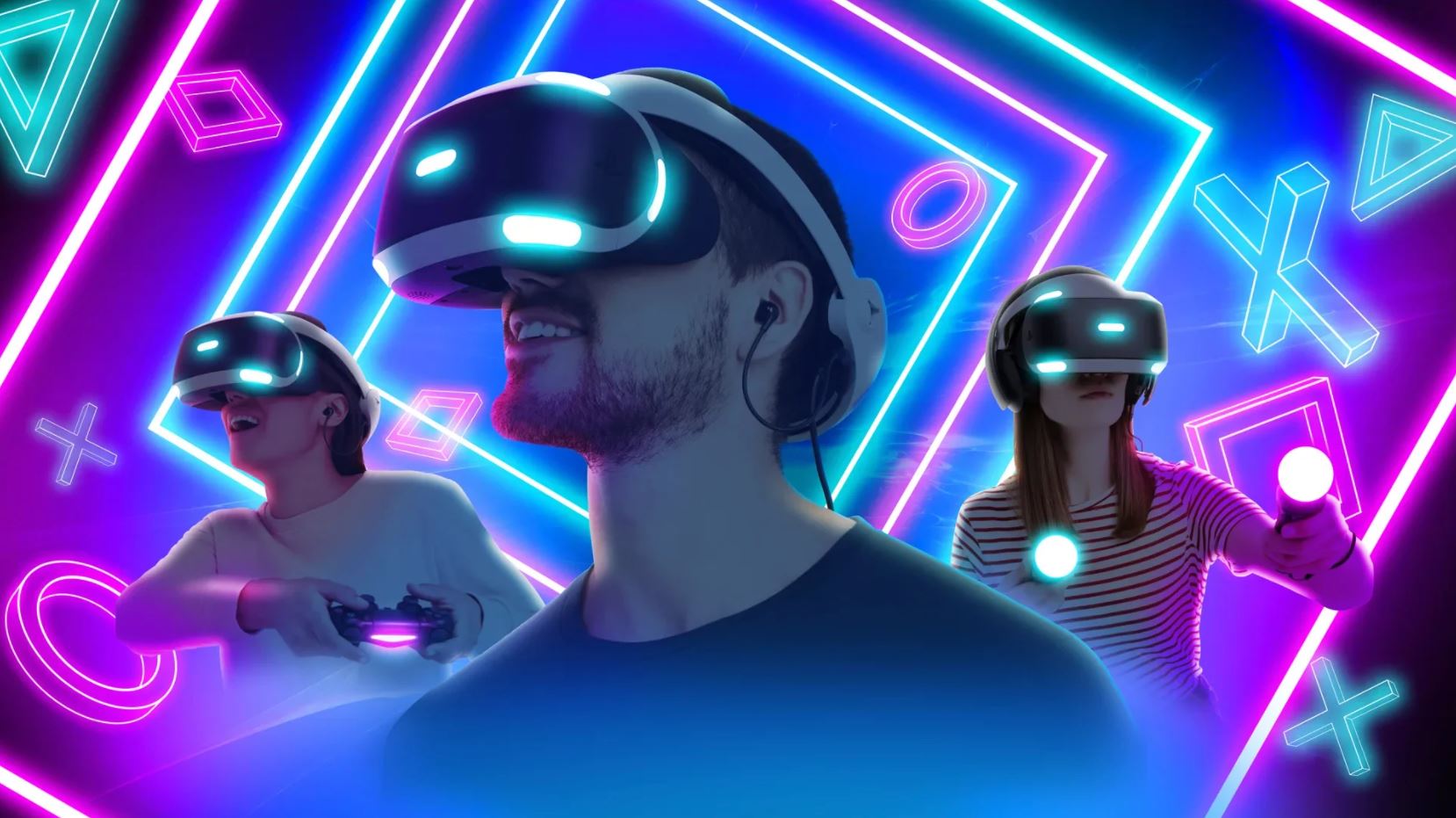 PSVR On PS5, PSVR 2 Price, PSVR 2 Release Date, PSVR 2 Specs, PSVR Controller PSVR 2 Games, PlayStation VR PS5, PlayStation VR 2. With Sony's PlayStation 5 console now here, we do know that the PS5 will be compatible with existing PSVR headsets.
The original PlayStation VR headset released on October 11, 2016 and has sold over five million units as of December 2019. However, following a series of rumors, Sony officially confirmed on February 23, 2021 that it is working on a new PSVR headset for PS5!
We've decided to compile all details we know about Sony's new PSVR headset to date in order to keep you informed – from the PSVR 2 specs to the PSVR 2 price, we'll keep you up to date.
PSVR 2 – Everything We Know About Next Generation PSVR
In this guide:
What Sony Says About PSVR 2, Official Design
Sony Interactive Entertainment has revealed that it is working on a new PSVR device for the PS5. Furthermore, the format holder has now confirmed that the device's official title will indeed be PSVR 2. So far, the console maker has revealed that it will "connect to PS5 with a single cord to simplify setup and improve ease-of-use, while enabling a high-fidelity visual experience."
One of the biggest info bursts from the announcement is that the PSVR 2 will feature a new VR controller, which Sony says will incorporate 'key features' of the DualSense.
One of the innovations we're excited about is our new VR controller, which will incorporate some of the key features found in the DualSense wireless controller, along with a focus on great ergonomics. That's just one of the examples of future-proof technology we're developing to match our vision for a whole new generation of VR games and experiences.
PSVR 2 Design
Sony has officially revealed the PSVR 2 design, which you can see below. In addition, here's what the format holder had to say on the design:
Our goal is to create a headset that will not only become an attractive part of your living room decor, but will also keep you immersed in your game world, to the point where you almost forget you are using a headset or controller.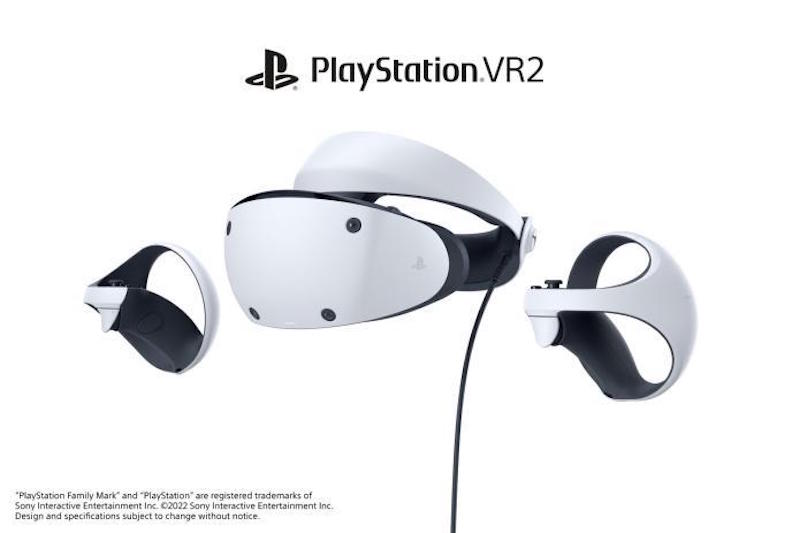 PSVR 2 Specs
The official PSVR 2 specs are in, and are as follows:
Display method​
OLED
Panel resolution​
2000 x 2040 per eye
Panel refresh rate​
90Hz, 120Hz
Lens separation​
Adjustable
Field of View​
Approx. 110 degrees
Sensors​
Motion Sensor: Six-axis motion sensing system (three-axis gyroscope, three-axis accelerometer)​
Attachment Sensor: IR Proximity sensor
Cameras​
4 cameras for headset and controller tracking​IR camera for eye tracking per eye
Feedback​
Vibration on headset
Communication​ with PS5
USB Type-C®
Audio​
Input: Built-in microphone​Output: Stereo headphone jack
Sony has confirmed that the new PSVR headset will offer a massive leap in performance and interactivity, and is set to 'enhance' everything about the existing model for the PS4. Features such as input, resolution, tracking and more will be greatly overhauled for PS5 users.
Below you'll find a series of possible features garnered from patent filings over the past 18 months or so, made prior to Sony's official reveal. All of this is speculation and is not representative or what may or may not be featured in the final product.
In August 2021, a reported private meeting at Sony leaked a number of key details on PSVR 2, including an OLED screen with HDR support.
Most of the info regarding a possible PSVR 2 is speculation based off patent filings unearthed online. One of the biggest likely features is haptic feedback, which is a tech manufactured by Immersion Corp, who Sony recently partnered with.
This also ties in with a VR Glove that was patented by Sony, which is set to utilise haptic technology, suggesting Sony is looking to evolve its VR headset for the next-generation.
Another recently released patent provides in-depth information on how the PSVR 2 will use full facial tracking to map a player's facial features onto an in-game character model, too.
Elsewhere, another patent even talks about a see-through display:
Systems and method for providing a see-through screen in a head-mounted display (HMD) includes a display screen having a front side and a back side. The display screen is configured for rendering media content. First optics is provided adjacent to the front side of the display screen and configured to provide a focus for viewing the media content.
However by far the most interesting (and verified) piece of information is that the PSVR 2 will use a new kind of motion controller that is similar to Valve's Index controllers. More than that, a recently released video has illustrated how the new PSVR 2 controllers will support finger tracking too.
Here are the specifications:
Buttons​
[Right]​
PS button, Options button, Action buttons (Circle / Cross), R1 button, R2 button, Right Stick / R3 button
​[Left]​
PS button, Create button, Action buttons (Triangle / Square), L1 button, L2 button, Left Stick / L3 button
Sensing/ Tracking
Motion Sensor: Six-axis motion sensing system (three-axis gyroscope + three-axis accelerometer)
Capacitive Sensor: Finger Touch DetectionIR LED: Position Tracking
Feedback ​
Trigger Effect (on R2/L2 button), Haptic Feedback (by single actuator per unit)
Port
USB Type-C® Port
Communication​
Bluetooth® Ver5.1​
Battery​
Type: Built-in Lithium-ion Rechargeable Battery​
It makes sense that the PSVR 2 would use all new controllers as not only does the PS5 DualSense controller seemingly not support PSVR (thanks to the lack of light bar on the pad), but the PS3 era PlayStation Move controllers simply aren't up to the task anymore.
More recently, a new patent has indicated that the PSVR 2 will reduce sickness and provide a more immersive experience for its users. Specifically, it talks about a new info processing system that will "provide a user who views a virtual space with a viewing experience with high entertainment characteristics."
The controller has since been officially unveiled by Sony (see below), so the above is based on older findings and is only speculative.
PSVR 2 Controller
Sony officially announced the PSVR 2 controller in March 2021, confirming the new device will include haptic feedback and adaptive triggers similar to the DualSense controller. Furthermore, we also got our first look at the design, which we've included below.
Much like the PS5 controller, these features will offer a more immersive gameplay experience. For example, when pulling back L2 on a bow, you'll be able to feel the tension thanks to the adaptive triggers, while haptic feedback comes into play if you're traversing a rocky surface or trading blows with someone in melee combat.
While the addition of DualSense features is impressive, Sony is also going one step further by implementing finger touch detection, something was previously hinted at.
Sony has said that the PSVR 2 controller has been designed specifically with ergonomics in mind, and that it will afford developers the chance to create 'unique gameplay experiences' thanks to the freedom of movement given to your hands during gameplay.
A price point for the PSVR 2 controller has yet to be announced, but we're unlikely hear anything for a while yet.
PSVR 2 Price
So far, no price has been released regarding PSVR 2. Given the premium price point of the previous model, we can probably expect something in the range of at least $249.99, especially with the meatier technology on hand. However, we can only speculate at present.
PSVR 2 Games
Sony hasn't announced any PSVR 2 games at present, but has saids that development kits are already in the hands of studios, who are busy creating 'new worlds.'
On March 30, 2021, we got confirmation that Vankrupt Games is officially bringing Pavlov Shack to PSVR 2, making it the first game announced for Sony's new headset!
However, a strong rumor points to the fact that the studio which developed the superb Blood & Truth for the current PSVR headset is working on new, next-generation title for PSVR 2. Also, one of the first PSVR 2 titles may very well turn out to be LOW-FI an immersive cyberpunk adventure.
The aforementioned August 2021 leak also mentions that Sony is looking to remaster PSVR games for the new headset.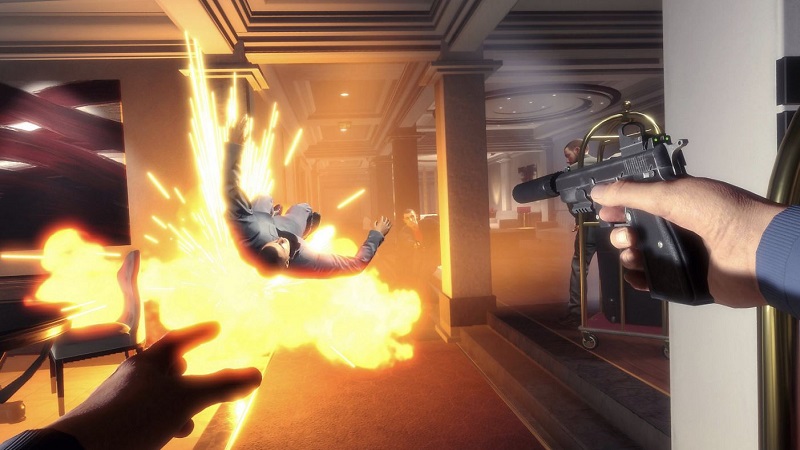 PSVR 2 Release Date
Hold your horses! Sony has only confirmed that a new PSVR is in the works, so it's clear the device is a long way off yet. What we do know for certain is that PSVR 2 will not launch in 2021. That's about all Sony will say on the matter for now.
Unofficially, Sony will announce launch details on the PSVR 2 in early 2022, according to a new report.