2022 is only a couple of months old. With a brand new year, we often think about what new games will come out. Instead, we're going to take some time to highlight some important gaming birthdays. Overall, the video game industry is still relatively new. Unlike film and even TV which can trackback decades and decades, video games cannot. The first commercial arcade game, Computer Space (1971), makes the general video game industry just 51 years old. That said, Final Fantasy, Mario Kart, Street Fighter, and more franchises have an anniversary this year – here are the top 2022 video game anniversaries.
The Wii U Turns 10 in 2022 Console Anniversaries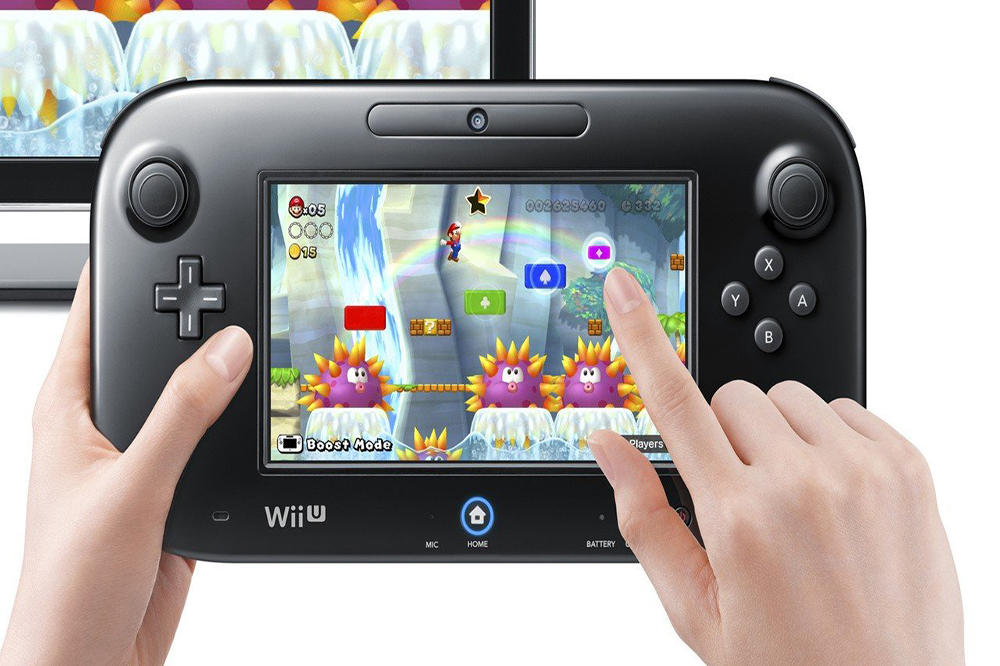 Image Credit: Nintendo
If you read Comic Years often enough, then you know I have a soft spot for the Wii U. Many games that sell well on the Switch actually come from the Wii U library. Overall, the History Of The Wii U is not full of success stories. On November 18, 2012, one of Nintendo's biggest missteps released but led to a huge transition for the company.  Certain titles stand out, but the console itself is more of a stepping stone to the Switch era. Nevertheless, the console turns 10 in 2022 and is one of the many consoles slowly experiencing a common phenomenon.
When the GameCube didn't meet expectations originally, retro collectors began finding sport in tracking down its console and games. There is certainly a collector's market developing around the Wii U now too. I still have mine, and I won't lie, I've purchased a Wii U game in the past two years. Why? Because a huge part of loving this hobby is understanding the history of where today's trends come from. The Wii U served as the first home console with a handheld screen peripheral. Sound familiar, Switch fans?
All in all, the Wii U is 10 this year but many will still use it as a punchline. That's okay – sometimes we have to miss to get back on track. With the Nintendo Switch outselling the wildly popular Wii console, it's clear that this console era wasn't all a mistake.
Two Decades of Kingdom Hearts – A Historic Video Game Series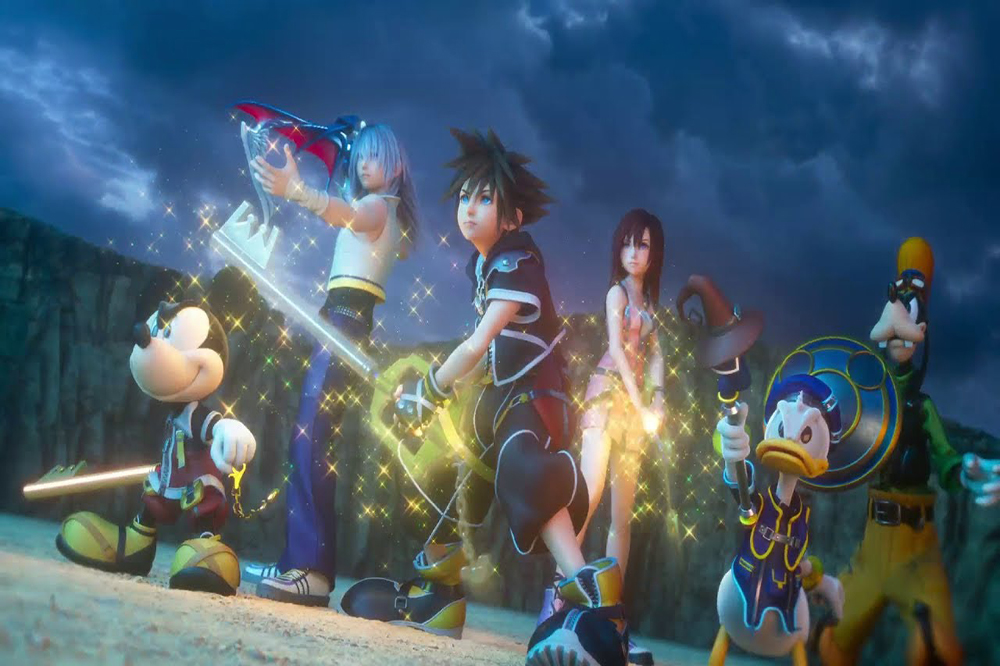 Image Credit: Square Enix
Disney is wildly protective of its intellectual property. That's why it was astonishing in 2002 to see Square Enix developing a Final Fantasy spin-off including Disney characters. With a very JRPG-familiar cast of main characters, Kingdom Hearts immediately looked like the biggest collab in all of gaming. In fact, it was astonishing at the time and today to see what happens in this game. March 28, 2002 literally made it possible to fight alongside Mickey and his friends against…evil something. I still can't understand the plot to these games.
You're literally running around with Donald and Goofy fighting pseudo-demons. It's a wild ride. Not to mention, there's a real joy in visiting worlds from favorite Disney movies no matter your age. I think the gameplay is just fine, and the story is nearly unintelligible. Does any of that matter? Not when Mickey is a fighting forces from the Realm of Darkness.
With three mainline games and expanded experiences galore, the Kingdom Hearts franchise is a pinnacle of corporate partnerships. It's also pretty darn fun, even if it's not the most intense and impressive game you'll play.
The Big 30 for Kirby in One of the Big 2022 Nintendo Video Game Anniversaries
Image Credit: Nintendo
I can hardly believe we're getting our first open-world Kirby game this year! It's fitting that such a huge expansion to the Kirby experience is coming on the pink icon's 30th anniversary. Kirby's Dream Land was released on April 27, 1992. Kirby and the Forgotten Land releases in March but looks almost unrecognizable to the original games in the series. Originally a platformer akin to Super Mario Bros., Kirby games have a reputation for being, well, easy as hell. That's not a knock at them – they're clearly made for a younger audience to also be able to play them.
Still, some view them as a "kiddy game" and that keeps them from experiencing the magic of this Nintendo character. Recent releases have turned Kirby's world into claymation and yarn, sparking renewed interest in the franchise thanks to unique takes on the art style of the games. This next release will go one step further and turn into a semi-open-world experience akin to Super Mario 3D World. 
Street Fighter Slams Into 35th Anniversary in 2022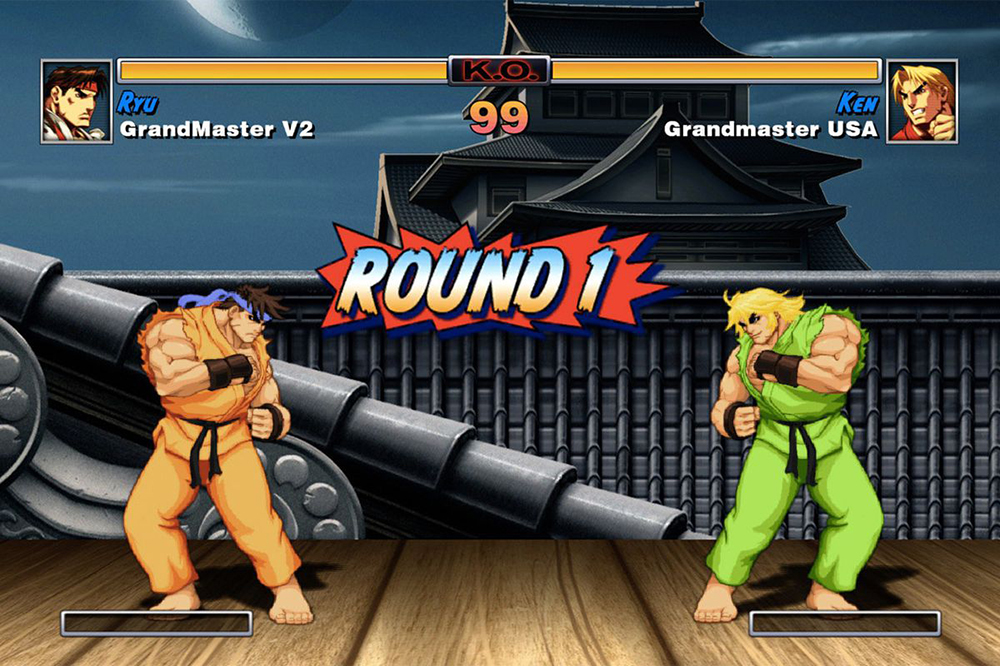 Image Credit: Capcom
August 1987 must have been an electric time for arcade attendees. Street Fighter hit the market and changed fighting games forever. Even kids at the time weren't just running to this cabinet for the fighting action alone. The music, the characters, the colors, and the art style defined the genre for its future moving forward. While Mortal Kombat relied on shock, Street Fighter was all substance and style.
The franchise turns 35 this year and is still a mainstay in competitive gaming. As eSports continue to grow, so too does the enamored audience of Street Fighter fans. I remember when the 3DS released that one of the games I couldn't wait to try was Street Fighter 3D. Why? Because the game is so familiar at this point in my life that it's like a comfy, favorite sweater. While the world keeps changing and gaming keeps evolving, games like Street Fighter provide a familiar place to return to when you just want to get back to the basics.
Final Fantasy Hits 35 Years in 2022, One of the Biggest Video Game Anniversaries 
Image Credit: Square Enix
Back before Enix came after Square's name in the credits, 1987 brought us one of the most iconic JRPGs of all time and an even more impressive franchise. Final Fantasy is celebrating a 35th anniversary in 2022 with a bright future ahead even to this day. Nearly four decades after it started, it might still be a top-10 franchise in the world. That said, it's also the inspiration for entire development teams and game releases.
People draw on Final Fantasy more than any other JRPG series ever made. It's the pinnacle of storytelling, turn-based combat, and jaw-dropping moments. When the first game released, people loved it from the get-go. The graphics and art style at the time were unparalleled. Today, it's the same story for modern releases in the series.
One thing I love about the franchise is that we keep getting new takes on the classic games. The pixel remasters of older games continue releasing each year. That means younger gamers who might not want to mess with retro-looking releases get a chance to see why these games are still so beloved to this day. It's a great way to continue telling the history of gaming while keeping it relevant and accessible for today's audience.
Mario Kart Races Into 30 Years of Kart Classics, The Biggest of the 2022 Video Game Anniversaries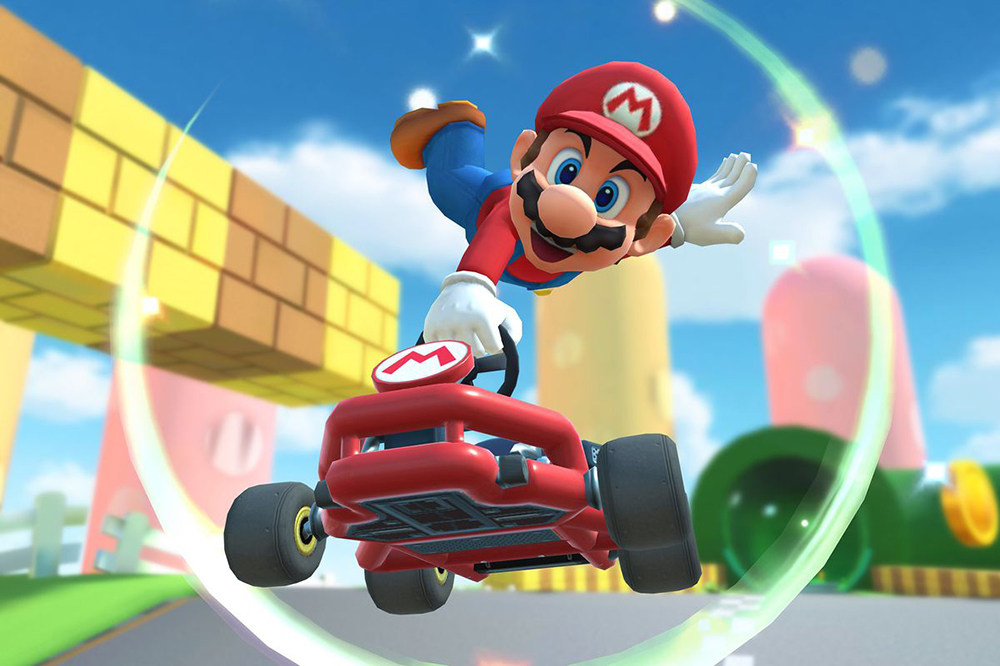 Image Credit: Nintendo
Last but certainly not least, Mario Kart is also celebrating an anniversary in 2022. 30 years of racing friends, ruining their time with a blue turtle shell, and playing the same courses over and over again. There is simply not another racing game that is this well-liked, owned by more gamers, or known to mainstream pop culture. People who don't play video games know what Mario Kart is. It's now a mobile game, a ride at Universal Japan's Super Nintendo World Park, and still going strong.
Mario Kart 8 Deluxe DLC Tracks will start releasing next month adding 48 courses to the latest game in the series. That will include tracks from Super Mario Kart, the first title released on August 27, 1992. You can play it on Nintendo Switch Online if you have a subscription. Like any game, the first release in this franchise and the latest feel entirely different. The things that make the franchise so successful, however, are still there. If you're a Nintendo fan, then you play Mario Kart. It's that simple. Not every console audience has a game like that which reaches so many different people.
We're wishing Mario Kart, Final Fantasy, Kirby, and all the above franchises a happy anniversary for 2022! If you know of an anniversary you want to add to the conversation, then drop it in the comments! Thanks for reading Comic Years for all things gaming, comics, and pop culture.
Featured Image Credit: Nintendo
Taylor loves to play video games in his spare time. He has two degrees in Political Communication and wrote his thesis on Marxism and the exploitation of college athletes. In his spare time, he loves spending time with his wife and two Toy Australian Shepherds. He's always got headphones in, and he's a diehard Cubs fan.